Tooele County-
Executive Order Adopting Version 4.7 of the State COVID-19 Public Health Risk Status Phased Guidelines effective June 26, 2020 until July 10, 2020.
Phased_Guidelines 4.7.3_20200626
Utah_Leads_Together_Version_4.0_061720
State Health Risk EO.moving to yellow May 16, 2020
Additional Resources: 
Utah Dept. of Health  CDC- Centers for Disease Control and Prevention
If you are a health care provider evaluating a patient for suspected 2019 novel coronavirus (2019-nCoV) infection, please contact the Utah Department of Health immediately at 888-EPI-UTAH (374-8824).
Social Distancing, Quarantine, Isolation High- Risk Individuals Handwashing Current State/County Case Count
Masks and Cloth Face Coverings Healthy Together APP
Printable Resources and Resources in Other Languages
Testing and Symptoms  Utah Coronavirus Information Line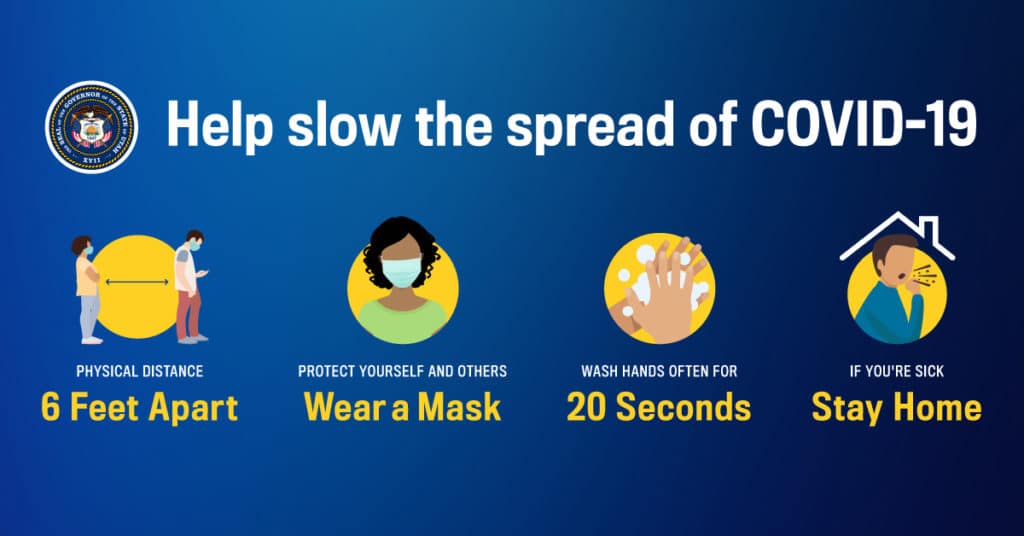 On May 27, 2020, the Utah Department of Health released version 4.5 of the Phased Guidelines for the General Public and Businesses to Maximize Public Health and Economic Reactivation. You can read the Executive Order in its entirety here Executive Order adopting v4.5...
read more