Data represented on this page is specific to Tooele County. This page will be updated Monday and Thursday, except on holidays, by approximately 3:00 p.m.
Last Updated: January 3, 2022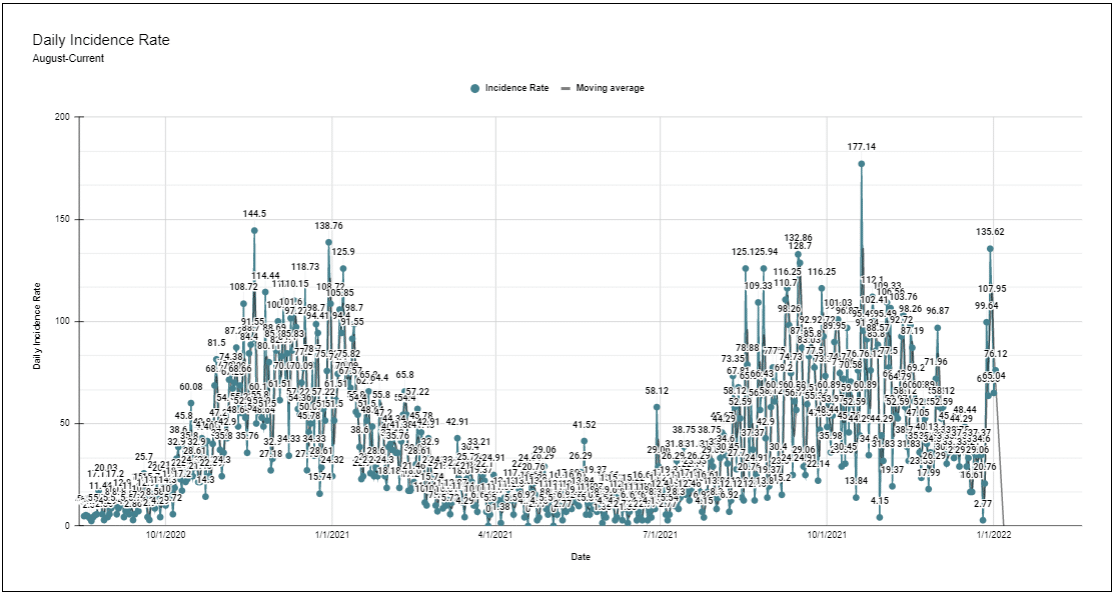 The CDC has approved booster doses for Pfizer, Moderna, and Johnson & Johnson COVID-19 vaccines. Schedule an appointment for faster service at:
NOTE: This page uses the official term COVID-19 to refer to the diseased caused by the 2019 novel coronavirus.
Many rumors related to COVID-19 circulating on social media sites are false and contain misinformation. People should be skeptical of rumors they hear on social media that are not being reported by reputable health organizations or mainstream media outlets and should not share or repost items unless they are able to confirm that they are true. False and inaccurate social media posts can cause a great deal of harm.
Want to keep up on the latest COVID-19 updates? Here are some of our favorite credible sources:
CDC
FDA
World Health Organization
Dear Pandemic
Your Local Epidemiologist
Stronger
Project VCTR (Vaccine Communication Tracking & Response)
Johns Hopkins University & Medicine Coronavirus Resource Center
Children's Hospital of Philadelphia
To view the most current overview of COVID-19 surveillance by state and county follow this link: https://coronavirus.utah.gov/case-counts/
To view guidelines and cases counts for Tooele County School District click here: https://www.tooeleschools.org/apps/pages/covidguidelines
Read more on school aged caseload comparison 2020/2021 here: COVID Case Counts in Tooele County Schools
Click for more information on the COVID-19 level of Transmission for Tooele County / Utah health guidance levels