West Nile Virus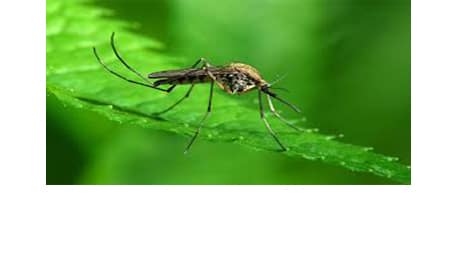 West Nile virus (WNV) is most commonly transmitted to humans by mosquitoes. You can reduce your risk of being infected with WNV by using insect repellent and wearing protective clothing to prevent mosquito bites. There are no medications to treat or vaccines to prevent WNV infection. Fortunately, most people infected with WNV will have no symptoms. About 1 in 5 people who are infected will develop a fever with other symptoms. Less than 1% of infected people develop a serious, sometimes fatal, neurologic illness.
For more information visit http://www.cdc.gov/westnile/index.html
Read the West Nile fact sheet provided by the Utah Dept. of Health
This video describes the dangers of West Nile Virus. West Nile Virus is a disease commonly found in Africa, West Africa and the Middle East. This mosquito-borne virus can infect humans, birds, horses and other mammals. West Nile Virus, as a disease, has no cure. The video interviews victims of the disease in Utah and details common symptoms and prevention tactics to combat the disease.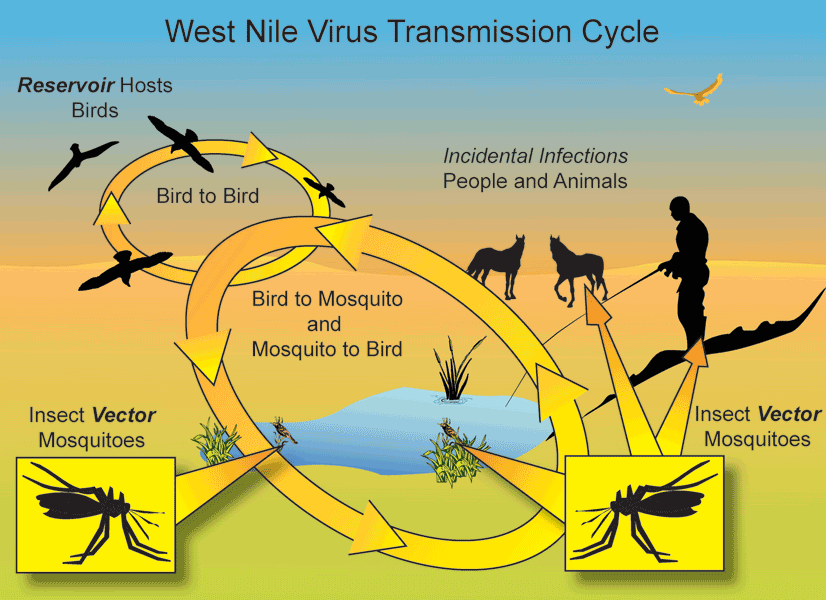 Reduce mosquitoes around your house. Control mosquitoes – get rid of all standing water.
 Turn over or remove containers in your yard where water collects, such as old tires,
potted plant trays, buckets, toys, etc.
 Clean out birdbaths and wading pools at least once a week.
 Remove standing water on tarps or flat roofs.
 Clean clogged rain gutters and downspouts.
 Clean and stock garden ponds with mosquito-eating fish or mosquito dunks.
 Recycle old bottles, buckets, and cans.
 Repair leaky faucets and sprinklers.
 Keep swimming pools clean or drain them.
 Make sure screen doors and window screens are in good condition.
 Keep weeds and tall grass cut short. Adult mosquitoes look for these shady places to rest
during the hot daylight hours.
 Keep window screens on campers, tents, and boats "bug-tight."
 Keep campsites neat. Get rid of mosquito breeding sites. Electric "bug zappers" do not
help since they usually attract more mosquitoes than they kill.
If you can't get rid of the water (ornamental ponds, stock tanks, etc.):
 Use "mosquito dunks." These are small round disks containing Bacillus thurengensis that
prevent mosquito larvae from hatching. They are available in many garden stores and
supply catalogs.
 Use mosquito fish. These are fish known as Gambusia affinis, and are available from
mosquito abatement districts.