Flu Clinics
All flu vaccines are now available. No appointment needed. Walk-in anytime during these hours: Monday-Thursday 8:30am-5:30pm, Friday 8:30am-11:30am.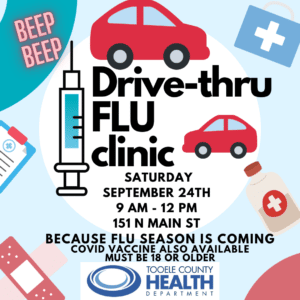 Flu vaccinations are available Monday – Thursday 8am to 5pm and Fridays 8am to 11am, no appointment is needed. Call (435) 277-2310 or (435)277-2311 if you have any questions. Please wear a short sleeved shirt when coming to get vaccinated.
It is recommended everyone 6 months of age and older receive an annual Flu vaccine. Most insurance plans are accepted.
If you can fill out this form 2022 Flu Encounter and bring it with you to the clinic. Forms will be available to fill out at the clinic as well.
Click here for information on School Flu Clinics.
For more information on the flu visit www.cdc.gov/flu
For information on other Immunizations please click here.