Caregiver Support Resources
Information, services, assistance, training and support for caregivers of frail, older adults.
Are you an adult caregiver providing care for someone over the age of 60? Are you a Grandparent caring for Grandchildren under the age of 18 or a disabled adult 19-59? Do you need a break? Give Tooele County Aging Services, Caregiver Support Program a call at 435-277-2420 or email lora.bell@tooelehealth.org for questions and to join our waitlist.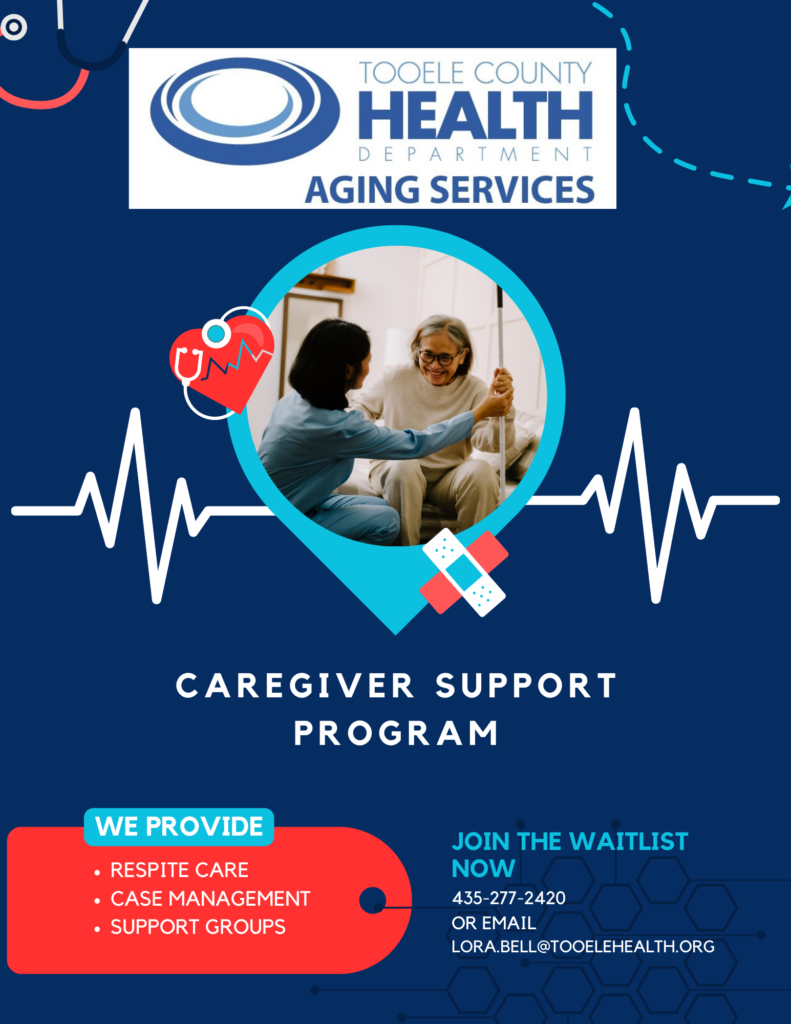 Caregiver of older adult or older adult caring for grandchildren

Caregivers may be any age 18 or over

Classes, support groups, in-service training and family meetings to plan care and find resources

No financial eligibility requirements or fees

Brief and limited respite and supplemental services available
For more information contact Lora at (435)277-2457 or Sarah at (435)843-4119