Why do UCAIR about UTAH'S AIR
Here are some ways you can help improve air quality in our state.
January means a new year, new beginnings and, of course, those resolutions. It also means Utah is heading into the thick of inversion season. But don't let the haze get you down! Here are the top five things you and your family can do to improve air quality in our state:
1. Be Idle Free
When it's cold outside it can be really tempting to idle your car. But did you know that idling for more than 30 seconds is harmful to Utah's air? According to Utah Clean Cities' Idle Free program, idling vehicles in the U.S. consume more than two billion gallons of diesel and gasoline each year! That's a lot of wasted fuel and emissions without even moving your car.
If you're idling in your car for more than 30 seconds, shut your engine off to reduce your emissions. If all Utahns were idle free, it would reduce emissions by 893 tons per year. It is a simple change that can make a big difference when it comes to improving air quality.
By adding one carpooler on your trip to work or school, you reduce 16.63 pounds of emissions per day. Add another, and that increases to 33.26 pounds of emissions. Make it habit to carpool at least once per week. You can see how you are improving air quality by tracking your emissions with UDOT's TravelWise Tracker.
3. Try public transit
Every time you take public transit you reduce 5.4 pounds of emissions. Plus, you can read a book, listen to music or even work while you ride to your final destination. With so many transit options in Utah, you're bound to find one that works well for you – and even if you can't do it every day, taking transit just once or twice a week can help improve our air. Visit rideuta.com to find the routes in your area.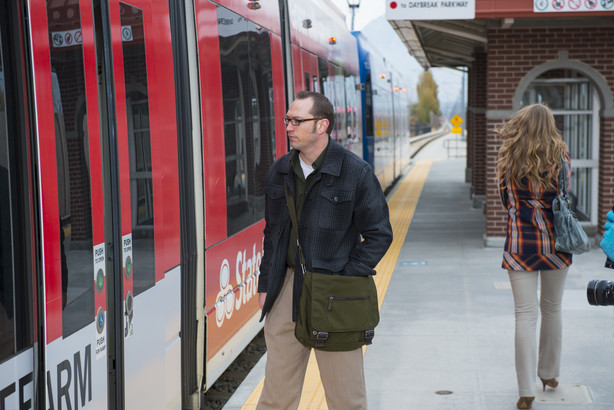 4. Lower your thermostat
By joining with other Utahns in lowering your thermostat just two degrees, you can help make a big difference in our air. Not only that, every time you lower your thermostat a degree, you will save one percent on heating costs per month. Cuddle up, save money and help improve our air.
5. Resist wood burning
Burning wood is enticing this time of year – but in addition to pollution, that fire poses other significant health hazards including coughing, headache, eye and throat irritation and even asthma attacks and strokes. If you don't rely on wood burning as your sole source of heat, please think twice before you build that fire. Don't forget – on red or mandatory action days, wood fires are not permitted.
This story is sponsored by UCAIR. Show UCAIR about Utah air and KSL.COM