Home Visiting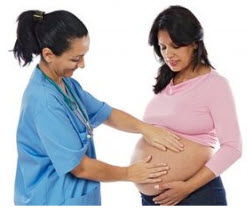 TCHD offers 3 home visiting programs, Target Case Management, Prenatal – 5, and Baby Your Baby. Home visits are made by a registered nurse and are available for pregnant women, infants, and young children. Home visits may include assessments, case management, health education and referrals. Call 435-277-2310 to see if you qualify and for more information.
Prenatal 0-5 Home Visits
A Registered Nurse will make a home visit to infants/children and their families.
Services include:
Assess any of your needs or concerns
Refer you to other programs, as needed
Provide you with support and guidance
Medicaid/Targeted Case Management-A Medicaid benefit for infants and families.
A Registered Nurse will make a home visit to:
Assess any of your needs or concerns
Refer you to other programs, as needed
Provide you with support and guidance
Assist you with finding a primary care provider, or other resources